Jackie Appiah Biography, Family, Movies, Awards and Net Worth
Personal
Job Title
Actress and Model
Jackie Appiah Biography
Jackie Aygemang Appiah is a Ghanaian actress and model. She was born in Toronto, Ontario, Canada on the 5th of December 1983. She relocated to Ghana with her mother when she was 10 years old.
Jackie Appiah made her first appearance on screen in the year 2001 when she was invited by Edward Seddoh to play the role of Enyonam Blagogee in the the TV series "Things We Do For Love". Although there is a popular believe that she was a very shy girl when she first started acting, she became famous and brought to lime light when she acted in the movie "Mummy's Daughter".
Jackie Appiah's Age
Jackie Appiah will be 36 years old by the 5th of December this year 2019. She was born on 5th December 1983. She is presently 35 years old.
Jackie Appiah; Family, Marriage, Husband and Kids
The name of the star actress father is Kwabena Appiah and the name of her mother is Janet Owusu. Jackie Appiah's  father is from kumasi in Ghana although he resides mainly in Canada. Her mother used to live in Canada till they both relocated to Ghana together. She is the last child in a family of five Children.
She got married in 2005 to her heartthrob Peter Agyemang and they had a son together which they named Damien. The couple reportedly got divorced 3 years later in the year 2008. The divorced was finalized in 2012 with Jackie Appiah getting the custody of their son.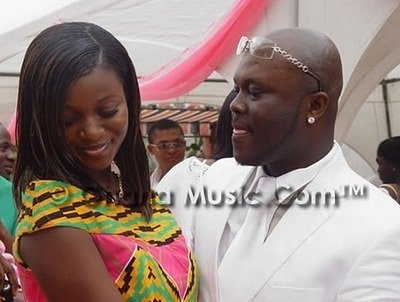 Just like a lot of celebrity couples, the duo experienced lot of frequent disagreements and It had always seemed that their marriage was on the verge of collapse for quite some time. This led to some serious marital issues that they were not able to solve. Eventually, Jackie Appiah and Peter Agyemang decided to get a divorce.
Despite the media trying many times to get Jackie Appiah or her ex- husband Peter Agyemang to reveal what caused their divorce, none of them was ever ready to talk. But it appear obvious that both Jackie and her ex-husband were both happy to be rid of her each other.
Jackie Appiah Movies
Jackies Appiah can be described as a veteran actress particularly in the Ghana movies industry popular called Ghallywood. She has acted in over 50 movies many of which are blockbusters. Below is a list of some popular movies she has featured in:
Thngs We Do For Love
Tentacles
Divine love
Games people play
Sun-city
Black soul and bitter blessing
Beyonce
President Daughter
Princess Tyra
Pretty
The King is Mine
The perfect picture
Mummy's daughter
heart of men
4 play
Set apart
Death after birth
Total love
To love a prince
Stigma
Celebrity marriage
Tears of womanhood
Who loves me
Turning point
Deep fever
Mortal desire
Royal Humour
Barrister Annita
Fake feelings
Obscure motives
The love doctor
A night with her
Merciful heart
Pride of a prince
The spirit of a dancer
Virginity
Dangerous mother
Career woman
Sexy Ladies
End of the game
Conflicting passion
My sister's honor
Blindfold
The real suspect
Keep my love
Still standing
Silent pain
Excess money
The suspect
The siege
Baby mamas
Before my eyes
My story
Confessions
The playboy
Kiss the bride
Jackie Appiah Awards
In 2007 she was nominated for Best Actress in a Supporting Role at the Africa Movie Academy Awards.
In 2008 she won the Best Upcoming Actress of the year at the Africa Movie Academy Awards (AMAA).
In 2010 she was nominated for the Best Actress in a Leading Role at the Africa Movie Academy Awards.
In 2013, she won the Best International Actress award at the Papyrus Magazine Screen Actors Awards held in Abuja.
In 2013 she won the Best Actress Leading Role & Glits Magazine Favorite Actress at the Ghana Movie Awards.
In 2011 she won the Best Actress Leading Role (English) at the Ghana Movie Awards.
In 2014 she won Best Favorite Actress at the Ghana Movie Awards. In 2015 she won Favorite Actress at the Ghana Movie Awards.
Jackie Appiah Scandals and Rivalries
Just like most celebrities, Jackie Appiah has experienced her own fair share of scandals and rivalry. It was widely reported at a time that she was cheating on her husband with her male colleagues in the industry and many believed this is one of the reasons that led to her divorce but she has since then come forward to declare that she has never cheated on her husband.
Jackie Appiah was also reported to be in some sort of rivalry with her female colleagues with the names of Yvonne Nelson and Nadia Buhari being mentioned the most. It was even reported that Yvonne Nelson granted an interview calling out major producers and directors on why they giving Jackie Appiah prefential treatment and letting her get away with lot of things which are not normally condone on film set.
Jackie Appiah Net Worth
Jackie Appiah is one of the richest and most influential actresses in Ghana movie industry popular called Ghallywood she is believed to have an estimated net worth of $800,000. She has lot of luxury cars and buildings and enjoy having her vacation in exotic places.