TOP 12 TRANSPORT COMPANIES IN NIGERIA
The transportation sector in Nigeria has become more customer-centric, value-driven and highly competitive compared to the almost casual, crude and out-dated options that existed over 2-3 decades ago.
The sector has evolved (although not as developed as it should be, considering the fact that we are in the 21st century) but definitely is not what it used to be in terms of quality, safety, reliability, and class.
If you are planning to travel, all you need to do is to figure out your requirements and then choose from the many options of transportation companies available the one that bests suits you.
To make it easy for you, here is a buffet of 12 transport companies in Nigeria (in no particular order) served to your delight.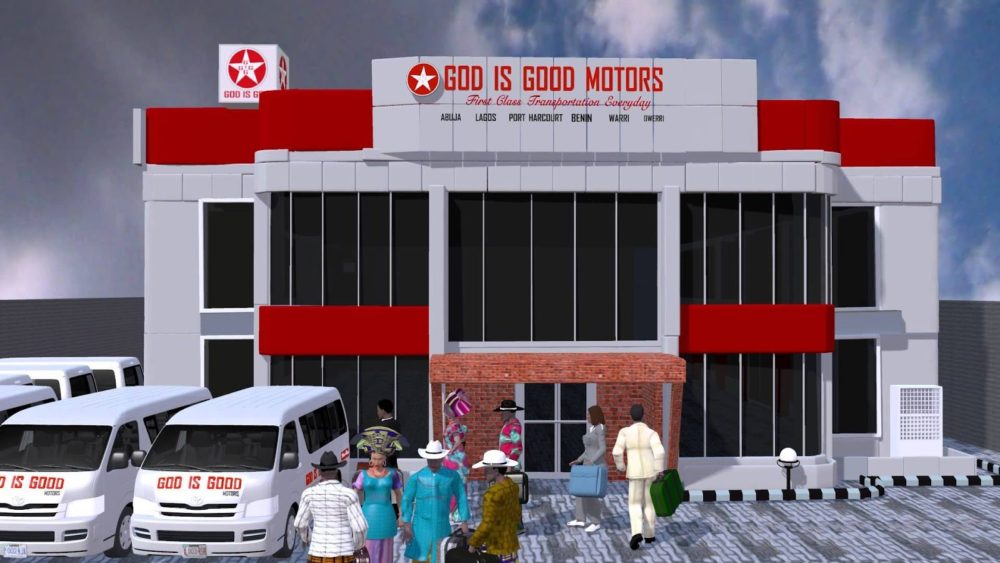 God is Good Motors is said to be fast becoming Nigeria's leading road transportation company with their second to none technologically driven services.
Incorporated in 1998 with the headquarters in 202B Uselu Lagos Road, Benin City Edo State and the GIGM ultra-modern bus terminal at Jibowu Lagos sets them apart as being the best bus terminal in the whole of West Africa.
In December 2012, GIGM was given the Most Outstanding and Fastest Growing Motor Company for the year 2011 by Nigerian Union of Journalists (NUJ) and in the year 2016, they were graced with another award as the Most Innovative Transport Company of the year by African Center for Supply Chain, among many awards over the years.
Are you a technologically savvy travel nomad? GIGM.com might be your travel company of choice.
Find here a list of their terminals and their addresses.
STATE
TERMINAL ADDRESS
CONTACT
Abia
Aba Terminal5, Asa Road, former old Nitel Building, Aba
08139851110
aba@gigm.com
Umuahia TerminalNew Central Park, Ohia Enugu-Port Harcourt Express Way, Umuahia Abia State
08139851110
umuahia@gigm.com
Abuja
Maraba TerminalAbuja-Keffi Road via nyanya maraba, Abuja
08139851110
maraba@gigm.com
Zuba Terminal Market space 206, Zuba market Madalia – Zuba Terminal Mobil filling station along Kaduna Expresswa Madalia, Abuja
08139851110
madalia@gigm.com
Lagos
Ajah Terminal Near Police Station in Ajiwe Ajah
08139851110
ajah@gigm.com
You can visit their website https://gigm.com for more information.

2. CROSS COUNTRY TRANSPORT LTD
Incorporated since May 2001, they deal primarily in the transportation of goods and passengers across the geo- political zones of Nigeria as well as West Africa.
Corporate head office at 345, Muritala Mohammed Way, Yaba Lagos.
They boast of courier, haulage, hiring and rental services at affordable prices with a strong vision to completely transform the transportation industry in Nigeria, Cross Country transport has made its own name and impact, with the following awards;
Best transporter in Nigeria by Chartered Institute of Transport.
National Bus Operator of the year
Best Travel Portal at Voyage Awards 2018
I would say Cross Country's second name is the Corper's best friend, having terminals in all NYSC camps all over Nigeria.
If you are a Youth Corper, Cross Country is your best transport Company.
CROSS COUNTRY TRANSPORT LTD TERMINALS AND ADDRESSES
STATE
LOCATION AND ADDRESS
PHONE
Abia
Ohafia





345, Eni Njoku Road, Ohafia



0802 842 9211
Cross River
Eket
50, Liverpool Road, Eket
0802 846 2080
Ikom





1, Border Road, Ikom



0802 843 3741
Delta
Asaba





89, Dennis Osadebe Way, Asaba



0818 031 5567
Abuja
Utako





Dan Suleiman Crescent, Utako



0802 840 8277
Cross Country Transport NYSC Camps Locations
STATE
CAMP ADDRESS
Abia
NYSC Permanent Orientation Camps


 




Umunna Bende L.G.A



Umuahia
Umuahia Terminal


 




New Central Park, Ohia Enugu-Port Harcourt Express Way, Umuahia Abia State



Akwa Ibom
NYSC  PERMANENT Camps


 




Former Technical College Ikotitie Udung, Nsit Atai L.G.A



Please visit http://www.crosscountry.ng for more information
3. YOUNG SHALL GROW TRANSPORT (YSG)
Incorporated in 1972, YSG has stood the test of time as one of the oldest transport companies in Nigeria, spanning four decades.
Head office in Old Ojo Road, Maza- Maza, Lagos, Nigeria.
YSG services range from charter services, regular transport services, cargo services and West African coast services.
If you are looking for fine wine in the Nigerian transport industry, YSG has gotten better with age and the more intricate routes and crevices in the Nigerian map are at their fingertips.
Find their terminals below;
Young Shall Grow Motors Terminals And Contacts
| TERMINAL NAME | ADDRESS | STATE |
| --- | --- | --- |
| Lagos – Ajah | Epe Road, Ajiweh Ajah | Lagos |
| Benue – Gboko | Benue | Benue |
| Oyo – Ibadan | Iwo Road, Oyo | Oyo |
| Togo – Lome | Lome | Togo |
| Sokoto – Sokoto | Sokoto | Sokoto |
Please visit http://www.ysgtransport.com.ng/ for more information.
Established in 1981, Chisco transport delivers end-to-end transportation and integrated logistics services.
Chisco Transport boasts with a lofty vision to be the preferred quality-driven supply chain organization from the African continent with a global presence.
Chisco Head office is in 104, Funsho Williams Avenue, Iponri Surulere, Lagos.  Their visibility spans across the whole of Nigeria and West Africa at large.
If you are a stickler for returns on your investment, Chisco Transport is for you, with their rides rewards and royalty club, you are sure to earn some rewards as a frequent traveler with Chisco Transport.
TERMINALS
Chisco Transport Terminals
STATE
LOCATION AND ADDRESS
EMAIL
Abia
30/32. Milverton Avenue, Aba Abia  state
aba@chiscogroupng.com
Accra, Ghana
Chisco Transport


 




(Former Kingdome Transport Complex)




Opp Neoplan Station Circle, Accra Ghana



v.ogege@chiscogroupng.com
Anambra
Eko Market Square Amichi Anambra State
amichi@chiscogroupng.com
Alaba
26, Ojo-igbede Road, by Chemist Bus/stop, Alaba Int'l Market, Ojo-Alaba.
Alaba.international@chiscogroupng.com
Enugu
13, Market Road, Ogbete Enugu State
Customer.care@chiscogroupng.com
Please visit https://chiscotransport.com.ng for more information.
Founded in 1995, and currently runs a fleet of 2,000 buses, head office is located at 4, Okpara Avenue, Enugu, and makes use of a wide range of vehicle brands including Foton buses and Toyota Hummer buses.
Peace Mass transit also provides courier services.
Peace Mass Transit Terminal Locations And Addresses
| TERMINALS | LOCATION AND ADDRESS | phone |
| --- | --- | --- |
| ABIA | No 13/14 Asa Road, Aba, Abia | 0805 509 1828 |
| KUJE, ABUJA | Gwagwalada Road, Near Secretariat Junction, Kuje, Abuja. | 0805 509 1813 |
| AFIKPO, EBONYI | No 7 Ngodo Road, Amangballa, Afikpo-north,  Afikpo, Ebonyi | 0705 579 2620 |
| ZUBA, ABUJA | Near Fruit Market, Zuba, Abuja | 0805 509 1831 |
| AKURE, ONDO | Ife-Ibadan Expressway Road Block, Along Efe Road Opposite Swan Hotel, Akure, Ondo | 0805 509 1812 |
| EBONYI | No 25a, Afikpo Road, Abakaliki, Ebonyi | 0805 509 1816, 0705 579 2620 |
| BWARRI, ABUJA | 9 Shagari Road, Opposite Market, Bwarri, Abuja, Abuja, Abuja | 0805 509 1813 |
ABC transport operates luxury bus services according to accepted international standards.
Established in 1993, Capital Alliance Private Equity (CAPE) acquired 30% of ABC Transport in March 2003, positioning it for greater service delivery and by all means the only Transport Company in Nigeria gone public.
Corporate office is located in Amuwo – Odofin,Plot 79, Oba Kayode Akinyemi way by Festac Bypass.
The office headquarters can be found in KM 5 MCC Uratta Road Owerri, Imo State.
If you are a student ABC Transport gives you a rebate for every ticket. Please check out this cool stuff on ABC Transport website or Mobile App to get 5% discount as well.
ABC Transport received the Best Industry Awards 2015 – CITL Pioneer Luxury Bus Operator on the International (West Coach, Africa) Route.
NAME
ADDRESS
CONTACT
Aba
2, Ikot Ekpene Road, Aba
 08142552422


 




contact@abctransport.com



Abuja
35, Ekukinam street, Utako District
 08142552437


 




contact@abctransport.com



Kubwa
BashKam Plaza 227, Kubwa
0803932 1266
Accra
A 75, Nsawam Road R5 Bus Stop Greater Accra
 233244268611 accra@abctransport.com
Benin
INE oil Ltd Off Km8 Benin-Lagos Expressway Euboumore Village, Benin, Edo
 08036788464


 




contact@abctransport.com



Please visit http://www.abctransport.com/ for more information.
Established in 1980, GUO has made its name in Nigeria as one of the prime contributor of intercity and interstate transportation, serving more than 200 destinations across Nigeria and West Africa.
The GUO vision is to be recognized among customers as a representation of excellence in the transportation industry through integration of best practices with a focus on customer satisfaction.
STATE
LOCATION AND ADDRESS
EMAIL

ACCRA, GHANA




 



Abossey-Okia Mortuary Road (Opp. 2nd Total Filling Station), by Kaneshi R/About, Ghana.
GHANA  +233240565854


 




 




ABA



25, Milverton Avenue, Aba
ABIA  08075090629


 




 




AGEGE




 




 



3, Agunbiade Oke-koto Street, Agege, Lagos.
LAGOS  08075090686

AJAH




 



KM 22, Epe - Expressway, Abrahram Adesanya Est. Junction, Ajah, Lagos.
LAGOS  08075090656


 




 




ABAKALIKI




 



15, Afikpo Road, Abakaliki.
EBONYI  08075090650

ASABA




 



Asaba - Onitsha Expressway by Head-Bridge, Asaba, Delta State.
DELTA  08113849230


 




 



Please visit https://guotransport.com for more information
8. BONNY WAY MOTORS
Incorporated in 1998, head office is located at no 92 Bale Street Orile Iganmu.
With a vision to be a world class leading transport company in the country providing high quality transport services.
Bonny Way Motors is an employer of over a thousand Nigerians and boasts of services such as Inter State & Inter City Transportation, Haulage Services,Courier Services, Automobile Parts Dealers, Importers & Exporters, for those who require a one stop shop supply chain company.
Bonny Way Motors Terminal Locations And Contact Details
STATE
LOCATION AND ADDRESS
Lagos


 




 



21, Otto Causeway, opposite Leventis Building, Otto Bus-Stop, Oyingbo
Jos Office
13, Zaria By-Pass, Jos
Kaduna Office
Mando Park, Kaduna
Kano Office
New Road, General Park, Sabogeri
Please visit http://bonnywaymotors.com/ for more information.
9. G. AGOFURE MOTORS (GAM)
Agofure is known for its ease of movement and broad networks in almost all the cities in Nigeria, with their high quality buses and qualified and experienced drivers, they deliver on their promises.
Head office at 158 P.t.i. Road Effurun . Deco Road ,warri, Nigeria / 154 P.t.i Road, Efforun, Delta. – Warri. They offer fast booking hotlines for urgent travelers.
10. EFOSA EXPRESS
Efosa Express has been delivering transport services to Nigerians in safety, comfort and style since the 1980s.
Also known as Efex, Efex pioneered the use of executive air-conditioned mini-buses in 2004 all over Nigeria.
If you are a corporate traveler, who requires maximum comfort Efex has this premium service available for you.
EFOSA EXPRESS OR EFEX TERMINALS
STATE
LOCATION AND ADDRESS
phone
LAGOS


 




 



YABA: 77/79, Murtala Muhammed Way, Beside OANDO filling station, Yaba, Lagos.
08150466429
ASABA


 




 



Ibusa Rd, Koka Junction, Benin-Asaba Expressway. Benin-Asaba Express Way, between NNPC and Tonino Filling Stations. Asaba.
08150466461
08150466460
OJODU BERGER


 




 



Ojodu Berger bus stop. Customer Care/Bus.
08150466497


 




08150466490



OJOTA


 




 



430, Ikorodu Road, beside Total Filling station, Ojota, Lagos.
08150466498, 08150466491
IYANA IPAJA
174, Lagos – Abeokuta Road, Iyana Ipaja bus stop. Telephone –
08150466496
BENIN


 




 



96, Uselu-Lagos Rd. Benin City.


 




 




4, Urubi Street, Iyaro Benin City. Ramat Park, Ikpoba Hill Benin City.



08150466488
08150466482, 08150466487
(ACCRA, GHANA)


 




 




 



Ring Road (Opposite Paloma Hotel) Accra
V434/3, Liberty Link Road, near Roxy Cinema, Adabraka Accra.
+233245522510 +233232602400 +233235567306


 




 



11. IYARE MOTORS
Iyare motors choose to pay attention to distinguished travelers who would rather travel by air.
Iyare services include, inter-city transport services, inter-state, hire/leasing. Courier services, franchise, partnership and consultancy services.
If you are a business enterprise seeking partnership with a transportation company, Iyare Motors is what to look for.
TERMINAL NAME
ADDRESS
STATE
Benin
25,Urubi Street
7086561145
Lagos
51,Ikorodu road,
Fadeyi, Lagos Mainland,
 
12. ST MICHAEL EXECUTIVE BUS SERVICES
St. Michael's Executive Bus Services was established to provide topnotch executive bus charter services to customers.
It is a bus charter arm of Premium Transport Solutions Ltd providing customers with executive bus charter services with comfortable and consistent buses to any destination in Nigeria.
St. Michael executive bus services strives to surpass customer expectations.
They have a well maintained fleet of truly executive buses such as Toyota coaster and Nissan Civilian 30 – seater.
A customer with car hiring needs should visit this company and see the following bus charter are available, whole bus hire, half day bus hire, overnight bus hire, extended period bus hire, bus hire within Lagos, Bus hire journeys to other states.
OFFICE
ADDRESS
PHONE
Lagos
Shop 39, Aderonke Shopping Plaza, 20, Olowu Street, Ikeja, Lagos.
08168333975
Lagos
LASU Campus Compound, Idiroko Bus Stop, Anthony Village, Maryland, Lagos
08064601840,
09085222210,
Email - info@stmichaelstransport.ng


 




 



Please visit http://stmichaelstransport.ng for more information.
E Ekesons transport, Benue links, Labour City Transport, Safelink,Ifesinachi, Ekenedilichukwu and many others are also making giant contributions in the Nigerian transport sector.
Moving from point A to point B across Nigeria and even West Africa in this day and age could be considered a pleasure ride.
With so many excellent options to choose from, every traveler is assured of safety, responsiveness, reliability, comfort and so much more.
You are in good hands!