Viva Cinema Ilorin Movie Schedule For This Week And Ticket Prices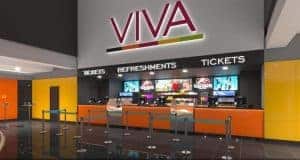 Viva Cinemas is one of Nigeria's leading cinema operators. Viva Cinemas is owned by The Persianas Group, The Persianas Group was founded in 1990 and it has grown significantly since then.
Viva Cinemas was launched into the Nigerian market in 2015 in Ilorin the Kwara State capital. The company is committed to serving over 10 million customers each year. Since its launch, Viva Cinemas currently has 4 state – of – the – art namely: Viva cinemas in Ilorin (Kwara State), Viva cinema Ota, Viva Cinema Enugu and Viva cinema Ibadan (Oyo State) with expansion plans to increase to other locations in the country.
Complete List of Movies Showing At Viva Cinema Ilorin This Week (Fri 19th July 2019 – Thur 25th July 2019)
Below is the complete list of movies now showing at Viva Cinema Ilorin for this week.
Please note that this list will be updated weekly so you can check back to get the current schedule for the week.
Mokalik is a comedy drama, which follow a day in the life of 11-year-old Jaiye, who is sent by his parents to work at a mechanic workshop for the day— in order to give him a different perspective on life. When his father arrives to take him home; Jaiye has to make up his mind if he wants to return to school or take on his apprenticeship full time.
Director Gabriel Afolayan
Starring Ayo Adesanya, Simi, Charles Okocha, Fathia Balogun, Femi Adebayo
Released 31 May, 2019
Running time 100 mins
Showing:  2:05 pm 6:10 pm
'The Bling Lagosians,' tells the story of a powerful Lagos socialite who prepares for her flamboyant birthday party while her husband fights to prevent foreclosure of their family company for billions of unpaid loans.
Director Bolanle Austen-Peters
Starring Alex Ekubo, Sharon Ooja, Osas Ighodaro, Monalisa Chinda, Bisola Aiyeola, Bunmi Aboderin, Toyin Abraham, Tana Adelana
Released 28 June, 2019
Showing: 11:00 am 1:00 pm 5:00 pm 8:40 pm
Determined to keep Annabelle from wreaking more havoc, paranormal investigators Ed and Lorraine Warren lock the possessed doll in the artifacts room in their house. But when the doll awakens the room's evil spirits, it soon becomes an unholy night of terror for the couple's 10-year-old daughter, her friends and their young baby sitter.
Director Gary Dauberman
Starring Mckenna Grace, Madison Iseman, Katie Sarife, Patrick Wilson, Vera Farmiga
Released 28 June, 2019
Running time 106 mins
Showing:

3:25 pm 8:50 pm
Spider-Man: Far From Home
Following the events of Avengers: Endgame, Spider-Man must step up to take on new threats in a world that has changed forever.
Director Jon Watts
Starring Tom Holland, Samuel L. Jackson, Zendaya, Cobie Smulders, Jon Favreau, J. B. Smoove, Jacob Batalon, Martin Starr, Marisa Tomei
Released 5 July, 2019
Showing: 

10:30 am 12:55 pm 5:40 pm 8:10 pm
When a mild-mannered Uber driver named Stu (Kumail Nanjiani) picks up a passenger (Dave Bautista) who turns out to be a cop hot on the trail of a brutal killer, he's thrust into a harrowing ordeal where he desperately tries to hold onto his wits, his life and his five-star rating. Directed by Michael Dowse, this action-comedy from 20th Century Fox also stars Iko Uwais, Natalie Morales, Betty Gilpin, Jimmy Tatro, Mira Sorvino and Karen Gillan.
Director Michael Dowse
Starring Kumail Nanjiani, Dave Bautista, Iko Uwais, Natalie Morales, Betty Gilpin, Jimmy Tatro, Mira Sorvino and Karen Gillan
Released 12 July, 2019
Duration 105 mins
Showing:

11:40 am 3:00 pm 7:00 pm
A Social Media War, Rant Queens tells a story of a "meddling" mother who clashes with her "controversial" daughter in a series of rants, and the public goes agog asking for more
Director Lancelot Oduwa Imasuen
Starring Daniel K Daniel, Edak Willie, Jide Kosoko, Kunle Coker, Kunle Remi, MoyinOluwa Olutayo, Susan Peters, Tana Adelana
Released 12 June, 2019
Running time 105 mins
Showing: 

12:00 pm 4:05 pm 8:10 pm
Simba idolizes his father, King Mufasa, and takes to heart his own royal destiny on the plains of Africa. But not everyone in the kingdom celebrates the new cub's arrival. Scar, Mufasa's brother — and former heir to the throne — has plans of his own. The battle for Pride Rock is soon ravaged with betrayal, tragedy and drama, ultimately resulting in Simba's exile. Now, with help from a curious pair of newfound friends, Simba must figure out how to grow up and take back what is rightfully his.

Director Jon Favreau
Starring Donald Glover, Seth Rogen, Chiwetel Ejiofor, Billy Eichner, John Oliver, Keegan-Michael Key
Released 19 July, 2019
Showing:

1:40 pm

4:00 pm

6:20 pm
Viva Cinema Ilorin Tickets Prices And Promos

Viva Cinema Ilorin Ticket Prices and Promo
Day
Ticket Type
Price
Mon
Monday Ticket
Monday Magic (+popcorn)
N800
N1000
Tue
Tuesday Ticket
Tuesday Treat (+popcorn or Chicken Hotdog)
N800
N1000
Wed
Wednesday Awoof (ticket + petdrink)
N700
Thur
Thursday Ticket
Thursday Treat (+popcorn)
N800
N1000
Fri
Fun Fridays (ticket + Drink)
N700
Sat- Sun
Weekend Groove
+ Popcorn
Children + Popcorn
Student Discount
N1000
N1500
N1000
N500
Mon- Sun
Blockbuster Movies (+ Popcorn)
N1500
Public Holidays
Adult (+ Popcorn)
Children
Students
N1500
N1000
N1000
*please note: Students rates is for only Secondary schools students and undergraduates with valid IDs, Children is from 2 years- 12 years while adult starts from 13 years and above
Viva Cinema Ilorin Location and Contact
Palms Shopping Mall, Fate Road Ilorin, Kwara State.
ilorin@vivacinemas.com
+234-909-042-8127