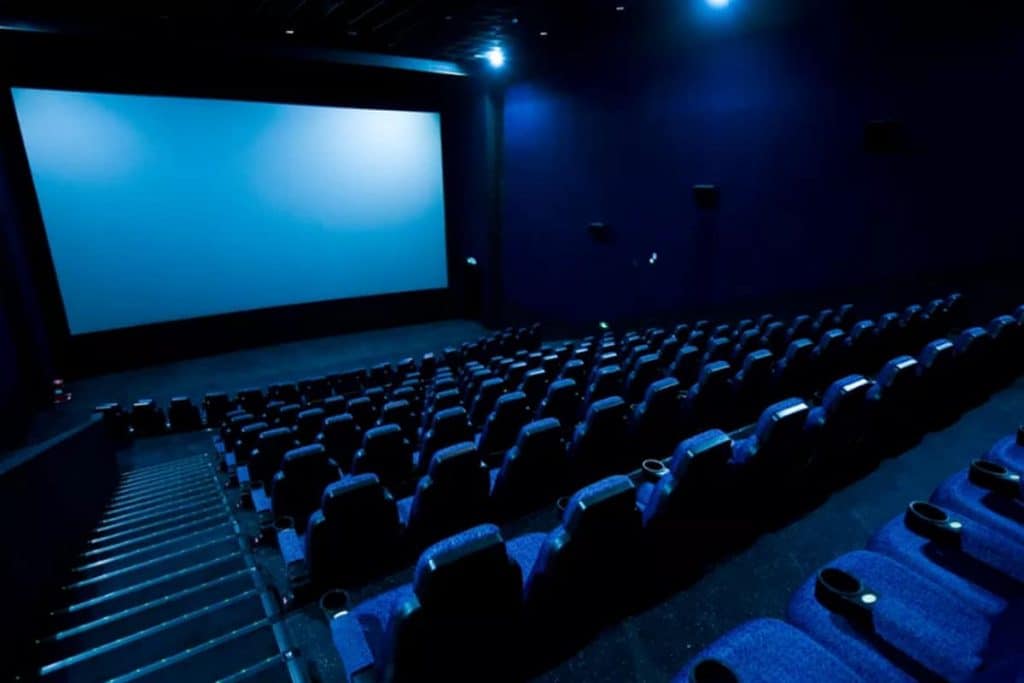 Viva Cinemas; a group of cinemas owned by The Persianas Group is one of the leading cinema operators in Nigeria. The Persianas Group was founded in 1990 and it has grown significantly since then.
Viva Cinema Ota was launched on the 18th of January 201, although Viva Cinemas started in Ilorin in the year 2015 it later launched another cinema in Ibadan the Oyo State Capital before extending to Ota in Ogun State and Enugu early this year. This means that since its launch, Viva Cinemas currently has 4 standard cinemas namely: Viva cinemas in Ilorin (Kwara State), Viva cinema Ota, Viva Cinema Enugu and Viva cinema Ibadan (Oyo State) with expansion plans to increase to other locations in the country. The company is committed to serving over 10 million customers each year.
The Complete List of Movies Showing At Viva Cinema Ota This Week (Fri 20th September, 2019 – Thur 26th September, 2019)
Below is the complete list of movies now showing at Viva Cinema Ota for this week.
We want you to note that this list will be updated weekly so you can check back to get the current schedule for the week
Simba idolizes his father, King Mufasa, and takes to heart his own royal destiny on the plains of Africa. But not everyone in the kingdom celebrates the new cub's arrival. Scar, Mufasa's brother — and former heir to the throne — has plans of his own. The battle for Pride Rock is soon ravaged with betrayal, tragedy and drama, ultimately resulting in Simba's exile. Now, with help from a curious pair of newfound friends, Simba must figure out how to grow up and take back what is rightfully his.

Director Jon Favreau
Starring Donald Glover, Seth Rogen, Chiwetel Ejiofor, Billy Eichner, John Oliver, Keegan-Michael Key
Released 19 July, 2019
Showing:  

1:40 pm
In the quest to impress ,and the social media pressure to please others in our modern day society, they turned out to be Fake and professional Liars. who's desire for self validation led them to almost destroying the most important things in their lives.
Director Elvis Chucks
Starring Caroline Ekanem, CEE-C (BBN), Broda Shaggi, Charles Okocha, Hafiz Oyetoro, Nedu Wazobia, Nkem Owoh, Rachael Okonkwo
Released 6 September, 2019
Showing: 3:35 pm
Social media 101 gives a highlight of people's lifestyle on social media through the eyes of 3 young women; Ada, Emelda and Gina.
Director Paul Igwe
Starring Charles Inojie, Deyemi Okanlawon, Kenneth Okolie, Mary Lazarus, Tana Adelana, Ufuoma Mcdermot
Released 6 September, 2019
Running time 90 mins
Showing:  12:00 pm 5:30 pm

In the sleepy town of Derry, the evil clown Pennywise returns 27 years later to torment the grown-up members of the Losers' Club, who have long since drifted apart from one another.
Director Andy Muschietti
Starring Bill Skarsgård, James McAvoy, Jessica Chastain, Bill Hader, Isaiah Mustafa, Jay Ryan, James Ransone, and Andy Bean
Released 10 September, 2019
Running time 169 mins
Showing: 5:10 pm
Femi is a widower with a son (Jason). He finds it difficult to get over his late wife and so in a bid to move on, he indulges in several uncommitted relationships. Through his sons aspiration to do music, he falls in love with Jessica, a single mom who is a preoccupied with her musical career and is impatient with her daughter Ini.
Director Asurf Oluseyi
Starring Wale Ojo, Ireti Doyle, Ayo Makun, Toyin Abraham, Odunlade Adekola, Helen Paul, Ruby Akubueze, Chimezie Imo
Released 13 September, 2019
Running time 116 mins
Showing: 12:20 pm 4:50 pm
Dora and the Lost City of Gold
Having spent most of her life exploring the jungle, nothing could prepare Dora for her most dangerous adventure yet — high school. Accompanied by a ragtag group of teens and Boots the monkey, Dora embarks on a quest to save her parents while trying to solve the seemingly impossible mystery behind a lost Incan civilization.
Director James Bobin
Starring Isabela Moner, Eugenio Derbez, Michael Peña, Benicio Del Toro, Pia Miller
Released 13 September, 2019
Running time 102 mins
Showing:  11:40 am 3:00 pm
Inspired by a New York Magazine article by Jessica Pressler that went viral, former strip club employees band together to turn the tables on their Wall Street clients.
Director Lorene Scafaria
Starring Constance Wu, Jennifer Lopez, Julia Stiles, Keke Palmer, Lili Reinhart, Lizzo, Cardi B
Released 13 Sept., 2019
Running time 110 mins
Showing: 4:00 pm 6:50 pm
When a friend's daughter is kidnapped, Rambo crosses the U.S.-Mexico border to bring her home but finds himself up against one of Mexico's most ruthless cartels.
Director Adrian Grunberg
Starring Sylvester Stallone, Paz Vega, Óscar Jaenada, Sergio Peris-Mencheta, Adriana Barraza, Yvette Monreal, Genie Kim, Joaquín Cosío
Released 20 September, 2019
Running time 100 mins
Showing:  1:10 pm 7:20 pm
High school basketball coach John Harrison and his team face an uncertain future when their town's largest manufacturing plant shuts down unexpectedly. As hundreds of people move away, John reluctantly agrees to coach cross-country, a sport he doesn't even like. His outlook soon changes when he meets Hannah Scott, an unlikely runner who pushes herself to the limit. Inspired by the words and prayers of a new friend, John starts to train Hannah for the biggest race of her young life.
Director Stephen Kendrick, Aaron Burns
Starring Holly A. Morris, Alex Kendrick, Ben Davies, Shari Rigby, Priscilla C. Shirer, Aryn Wright-Thompson, Myke Holmes, Elizabeth Becka, Micah Lynn Hanson
Released 6 September, 2019
Running time 120 mins
Showing: 2:30 pm
A man journeys across a lawless solar system to find his missing father — a renegade scientist who poses a threat to humanity.
Director James Gray
Starring Brad Pitt, Liv Tyler, Ruth Negga, Tommy Lee Jones, Donald Sutherland
Released 20 September, 2019
Running time 124 mins
Showing: 10:40 am 5:00 pm
Andrew, a dance teacher is struggling to keep his dance studio afloat. Along comes Catherine, who enrolls for some of his classes but brings along a lot of baggage. He is prepositioned by Catherine's husband to begin an illicit affair with her for a fee. Andrew is torn between accepting the offer or listening to his conscience that tells him not to.
Director Moses Inwang
Starring Chris Okagbue, Eucharia Anunobi, Femi Branch, Uru Eke
Released 20 September, 2019
Running time 105 mins
Showing:
1:40 pm
7:10 pm
Viva Cinema Ota Tickets Prices And Promos
Viva Cinema Ota Ticket Prices and Promo
Day
Ticket Type
Price
Mon
Monday Ticket
Monday Ticket + Medium Popcorn + Pet Drink
N800
N1000
Tue
Tuesday Ticket
Tuesday Ticket + Medium Popcorn + Pet Drink
N800
N1000
Wed
Wednesday Ticket + Medium Popcorn + Pet Drink
Ticket only
N1000

N800
Thur
Thursday Ticket
Thursday Ticket + Medium Popcorn + Pet Drink
N800
N1000
Fri
Fun Fridays Ticket only
Friday Ticket + Medium Popcorn + Pet Drink
N800
N1000
Sat- Sun
Ticket only
Ticket + Medium Popcorn + Pet Drink
N1000
N1500

N500
Blockbuster Movie
Ticket + Medium Popcorn + Pet Drink
Ticket + VCO Popcorn + 150 ml Juice (Children)
N1500
N1000
Public Holidays
Ticket + Medium Popcorn + Pet Drink
Ticket only
Ticket + VCO Popcorn + 150 ml Juice (Children)
N1500
N1200
N1000
Group Booking [30+ persons]
Ticket Only
N500
These prices many not be applicable to all movies: Ts & Cs may apply on Public Holidays, Premieres and Cinema Event days.
Viva Cinema Ota Location and Contact
Address: The Palms Mall, Ota
Phone Number: 08187124980
Email Address: ota@vivacinemas.com